By using carefully designed, totally synthetic bristles, the Citadel Colour STC Range offers a different painting experience to the regular range of Citadel brushes. The synthetic fibres have a noticeable springiness with balanced stiffness and distinct snapback, making them excellent candidates for drybrushing and highlighting raised edges.
They do look pretty slick, but we'll have to use some before we pass judgment on them. Just because a brush looks cool doesn't mean it actually works well!
Again, hopefully with a cheaper material being used, these will be a little more affordable. Especially if you just need some dry brushes, these could be a pretty good way to get into your collection.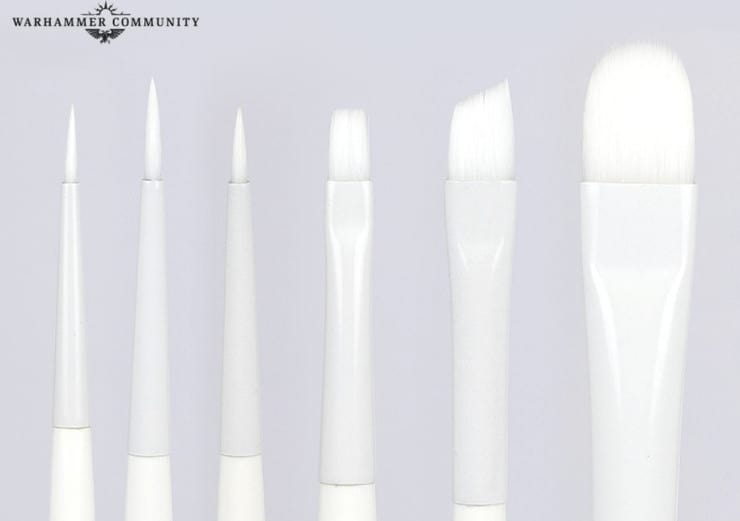 The brushes with rounded tips have been designed to keep their profile for longer even when used frequently, and the straight-edged brushes are specially made to help prevent curling at the end of the bristles, keeping your painting accurate and sharp.
If you keep good care of your brushes they should stay in decent shape. If you need some help on how to keep your brushes looking good, check out this tutorial.